Kamil Barcicki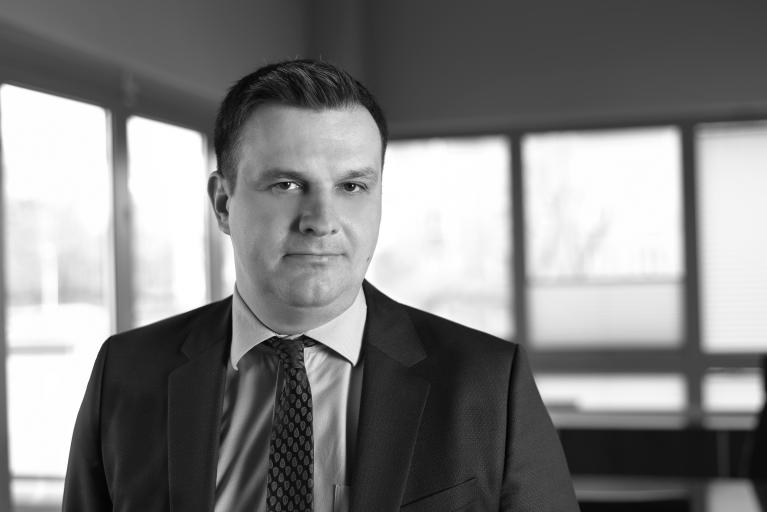 Kamil Barcicki
+48 503 187 991
kamil.barcicki@sgp.pl
Fields of expertise:
Civil law and procedure, commercial litigation
PUBLIC PROCUREMENT LAW
Commercial contracts
Labour law
Graduate of the Faculty of Law and Administration, University of Warsaw. Member of the District Chamber of Legal Advisers in Lublin, inscribed in the registry of legal advisers in 2007. Many years of experience in public procurement law, handling commercial litigation, and consultancy for IT, construction and medical enterprises. He gained experience while representing, among others, leaders in such industries as:
IT and new technologies, 
medical devices and products,
construction industry (contractors for construction work, manufacturers and distributors of construction supplies) and construction equipment,
automotive, 
trade (including gardening equipment, engines, pumps, generators, and specialised equipment, e.g. for fire brigades, and police).
Mr. Barcicki employs many years of courtroom experience also in representing employers and employees in labour law cases. He actively supports entrepreneurs in commercial negotiations and concluding contracts, and provides assistance at the stage of the execution of the concluded contracts.
PUBLIC PROCUREMENT LAW
For years Mr. Barcicki has been providing legal assistance with regard to public procurement proceedings on the basis of the Polish Public Procurement Law as well as internal regulations of the ordering parties. He is actively involved at the stage of drafting and submitting contractors' proposals (tender documentation analysis, draft agreements for public procurement, requests to clarify ToR, drafting consortium agreements and executory contracts, etc.) He also supports Clients after the submission of proposals in public procurement proceedings (competitors' proposals analysis, correspondence with the ordering party). He has vast experience in representing contractors and ordering parties in cases before the Polish Public Procurement Office as well as in common courts. He gained experience while providing legal assistance to the Ministry of Regional Development (audit of public procurement proceedings conducted by the General Directorate for National Roads and Motorways across Poland), leaders in IT and new technologies industry (public procurement for the supply of computer software and infrastructure, implementation of the ERP IT systems), leaders of the medicinal products and medical devices industry (public procurement for the supply of specialised medical devices, reagents and medical devices).
IT AND NEW TECHNOLOGIES, COPYRIGHT
Mr. Barcicki's extensive knowledge and vast experience encompass legal issues regarding complex contracts for the supply of computer software and implementation of ERP IT systems. While providing legal assistance, he works with the leaders in the IT industry whose services include supply and implementation of specialised software, both for the public sector (public offices, state institutions, local governments, entities providing public services) and the private sector (industry, trade). He has many years of experience in handling the legal matters of the leading publisher of legal publications (both traditional and electronic) as well as leading press publishers (with such titles as PLAYBOY, CKM, Harper's Bazaar et al.) 
LAW AND CIVIL PROCEDURES, COMMERCIAL DISPUTES
Mr. Barcicki's interests focus the procedural and substantive law issues connected to:
litigation against insurers to pay damages and compensations,
court proceedings in the infringement of personal rights,
litigation in the area of labour law, 
litigation in the area of the responsibility of Management Board members for limited liability and joint-stock companies' liabilities.
COMMERCIAL CONTRACTS
Mr. Barcicki has also broad experience in negotiating and drafting complex contracts whose parties are entrepreneurs in numerous industries. He participated in the creation of the national dealership network of the leading entrepreneur in the distribution of gardening equipment, pumps and aggregates. He negotiated and drafted complex investment contracts, contracts for associates of limited companies regulating terms of their cooperation within these companies, consortium agreements for the execution of common enterprises by several entrepreneurs, e.g. supply and implementation of computer software, realisation of construction investments, and supply of medical equipment and devices.